Summer Run Country
Summer Run Country
8 Nov 2020
Sun
8 Nov
Start:
8:00am
Location:
Morpeth
Distance:
10km
Price:
TBA
The Summer Run 10km race will be held at Morpeth in the Hunter Valley, in conjunction with the Maitland Triathlon event. The 10km run will feature a flat course and outstanding scenery in the farm lands of Morpeth. The historic village of Morpeth is idea for an early run and brunch on the river or in one of the many cafes. Do the lot of as a 2 or 4 person team.
Who's it for?
Runners who are looking to get a new PB for their 10km run. Whether you are stepping up from a 5km run or just looking for some speed in your longer runs, test yourself in Morpeth.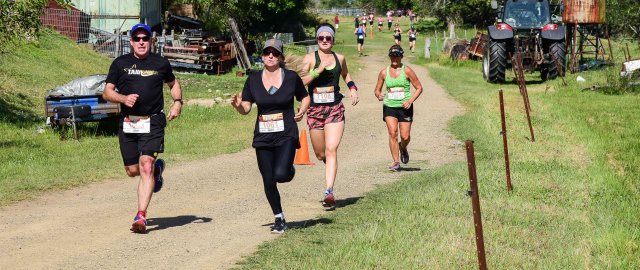 Race Kit Collection and Late Entries
Please bring photo ID to collect your kits. If collecting for others you need written permission and photo ID for yourself. You can collect kits at the race compound at Morpeth Boat Ramp Park off Queens Wharf Road, Morpeth :
SATURDAY 9 NOV 2019
12pm - 4:30pm Morpeth Boat Ramp off Queens Wharf Road, Morpeth
SUNDAY 10 NOV 2019
5.30am - 7.30am - Allow for crowds and parking. Triathlon starts at 6.45am.
Share:
Event Races
Course Video
Updates